This guide shows you how to turn your Droidplayer MXQ Android TV box into a Dual Boot LibreELEC Kodi 17 Player
Step 1. Once you receive the LibreELEC SD card from us, plug it into the side of the MXQ with the power cable removed.
Step 2. With a matchstick or thin screwdriver, push and hold the reset button found at the bottom of the AV port on the back of the unit and plug the power cable in. KEEP THE RESET BUTTON PRESSED!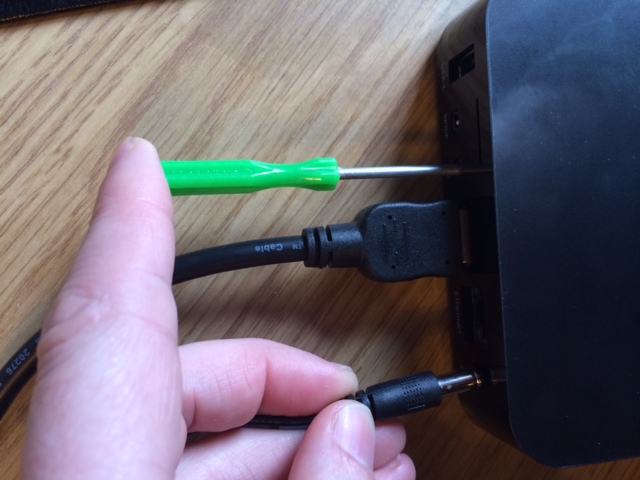 Step 3. With the reset button still pressed, the MXQ will boot up to the startup screen and begin to automatically create the new LibreELEC boot partition.
Step 4. After a few seconds, your MXQ will boot into LibreELEC Kodi 17.
Step 5. Follow the instructions for setting up WIFI/Ethernet connection.