We have created a new OTA updating app called GS OTA Updater.
Currently, the devices with this new app are as follows:
Droidplayer MXQ
One of the main drawbacks of the old OTA updater was being unable to update when connected to ethernet, only WIFI. This has been resolved now with our new App so you can install the latest update on either WIFI or Ethernet.
Using the app is simple, and pretty much the same as using the old OTA updater app.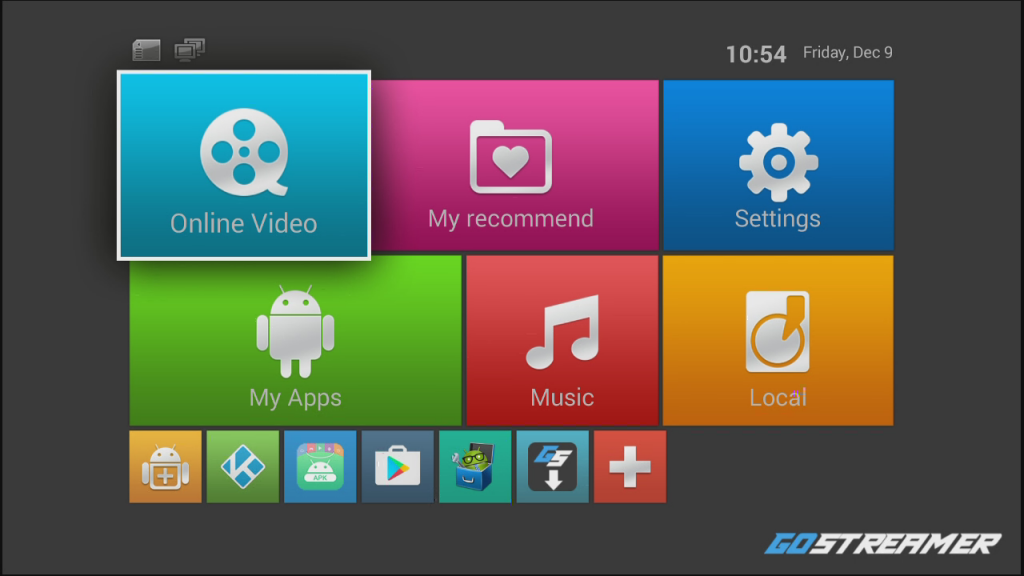 Step 1. Open the app. If an update is available, you should get a pop-up message with the details.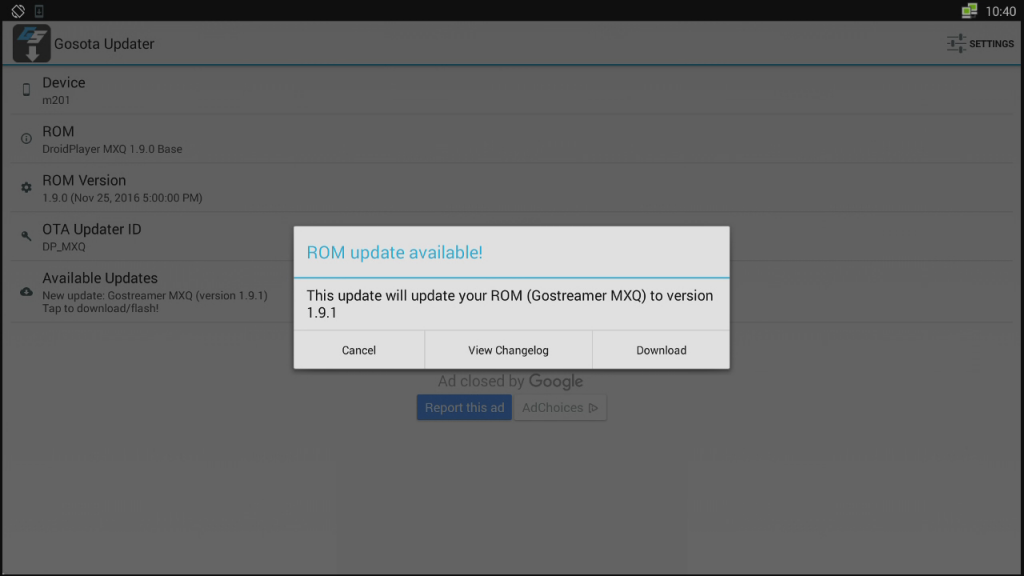 Step 2. Choose DOWNLOAD to begin doanloading the update to your system.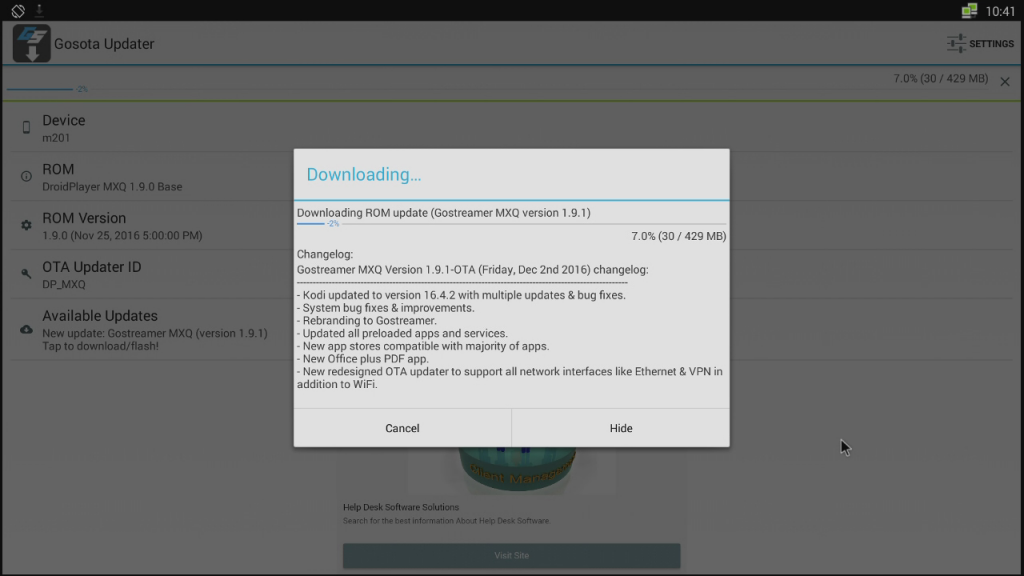 Step 3. After download has finished, choose FLASH to install the update onto the system.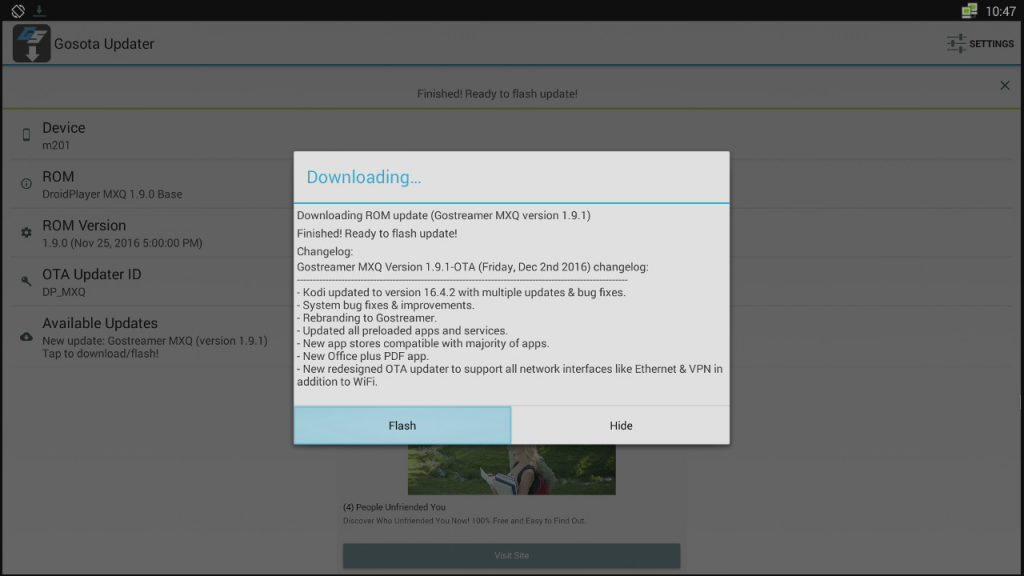 Step 4. Choose WIPE CACHE and then INSTALL.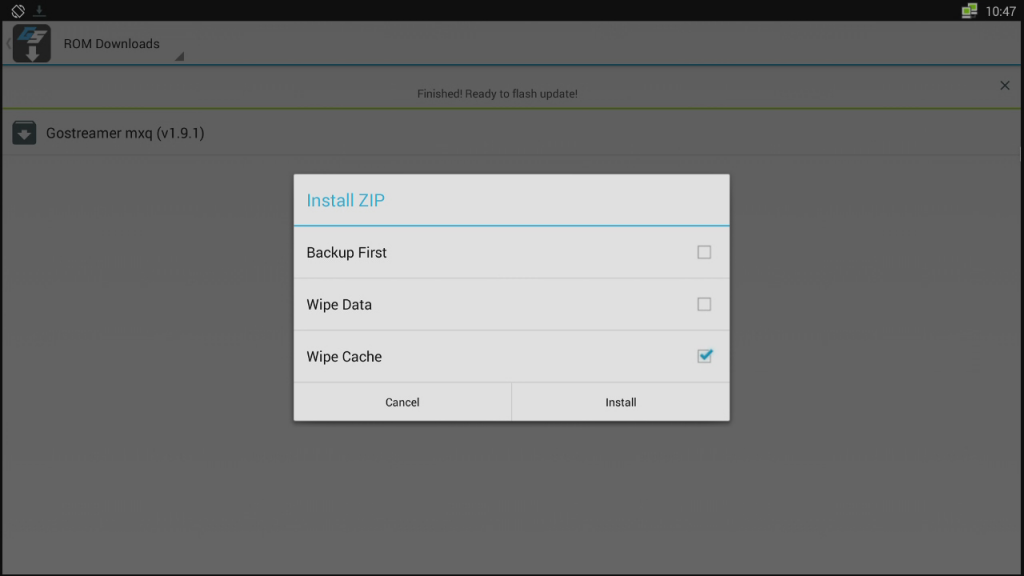 Step 5. The firmware will now install automatically and reboot the system to the recovery screen. Once installed, you will be met with the homescreen again. Go into SETTINGS and then OTHER to see the build number which should be showing you the version installed.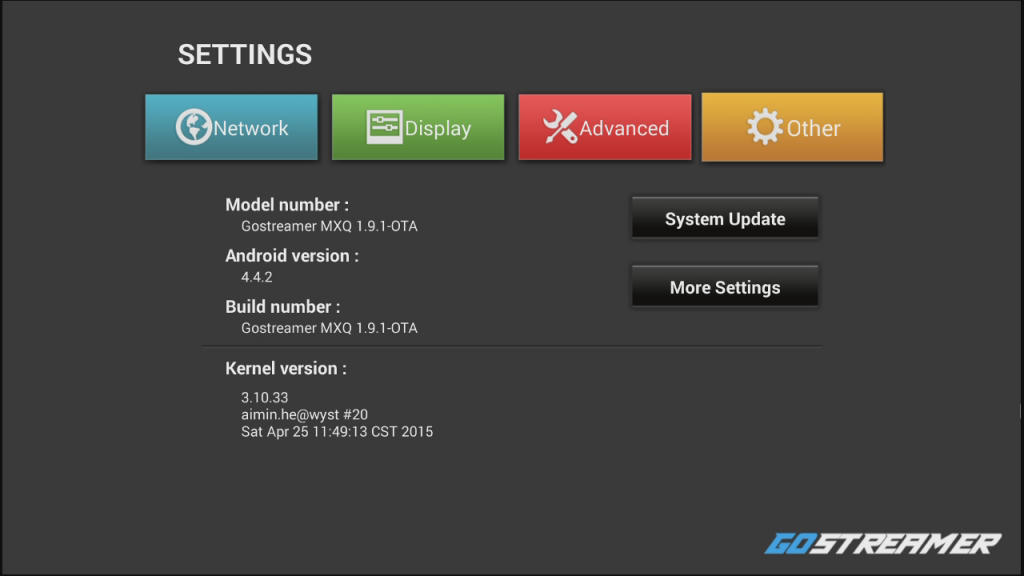 If you ever want to manually install firmware for your device using an SD card, all the instructions can be found here