Did you know your Android device is a powerful jukebox, ideal for parties with the ability to be controled from anywhere in the house, just by using your phone? You didn't? Well read on!
For those of you who haven't used Spotify, the powerful music service that has virtually every song you can think of in its glorious catalogue, this is going to be a revelation. Spotify is a like a music club it has millions of users that create superb tailored content via playlists and offer them to you free of charge. Thats right, you can listen to virtually any song you can think of without paying a bean. The free Spotify account allows up to 20 hours playback per week, along with the occasional advert in between songs. Spotify also have a paid subscription that allows you to listen unlimited, ad free whenever you like for around £9.99 a month. A bargain for music lovers.
Now, what make this even better is that you can listen to your favourite music on your Gostreamer/Droidplayer just by installing the Spotify app from Google Play store. Some of our newer players already come with it installed! Furthermore, you can control the music playing on your box by using your smartphone as a remote control, from anywhere in your home! Just imagine having a house party, with your cinema sound system hooked up to your box, you can control what plays next whilst chatting in the kitchen with your friends.
And here is how:
Go to spotify.com and sign up for an account
Download the Spotify app for your iPhone here or Android phone here .
If not already on your Gostreamer/Droidplayer, download and install Spotify from the Google Play Store.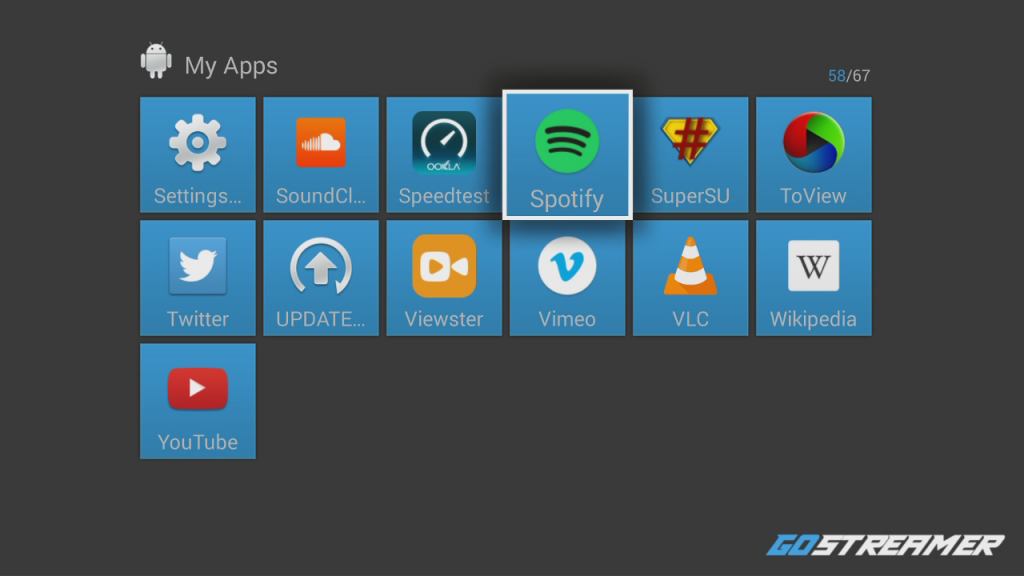 On your player open it up and choose to sign in
Once you have signed in, have a browse amongst their many amazing playlists and genre sections and create your own playlists, or save playlists to your own music library. Press play on the song you like.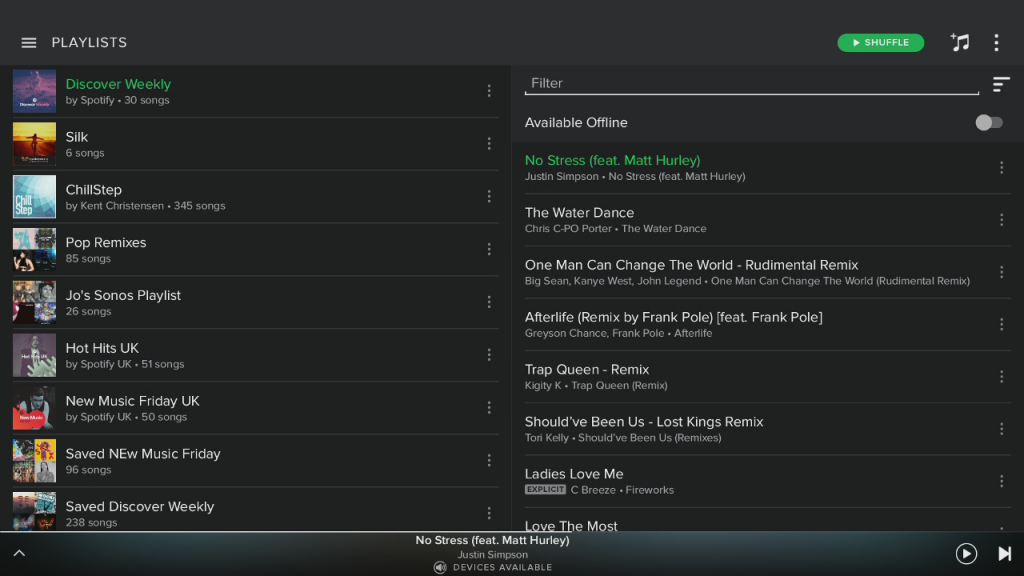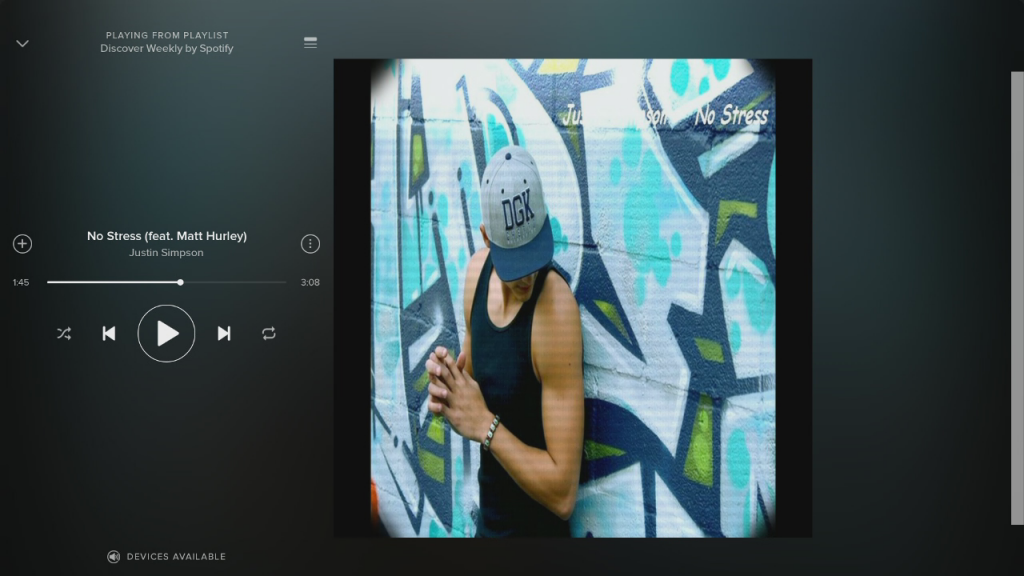 Now, from your phone, open the Spotify app, sign in and you should be met with a notice asking if you would like to CONTINUE listening from your player, or if youd like to listen from your phone. Choose CONTINUE, to carry on listening on your player.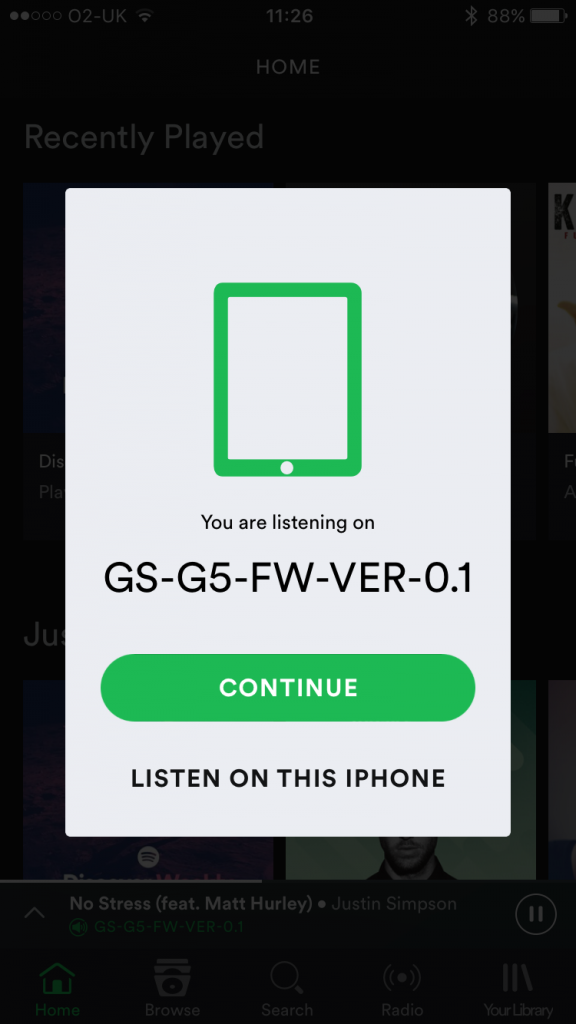 And now you will have full control over Spotify on your player.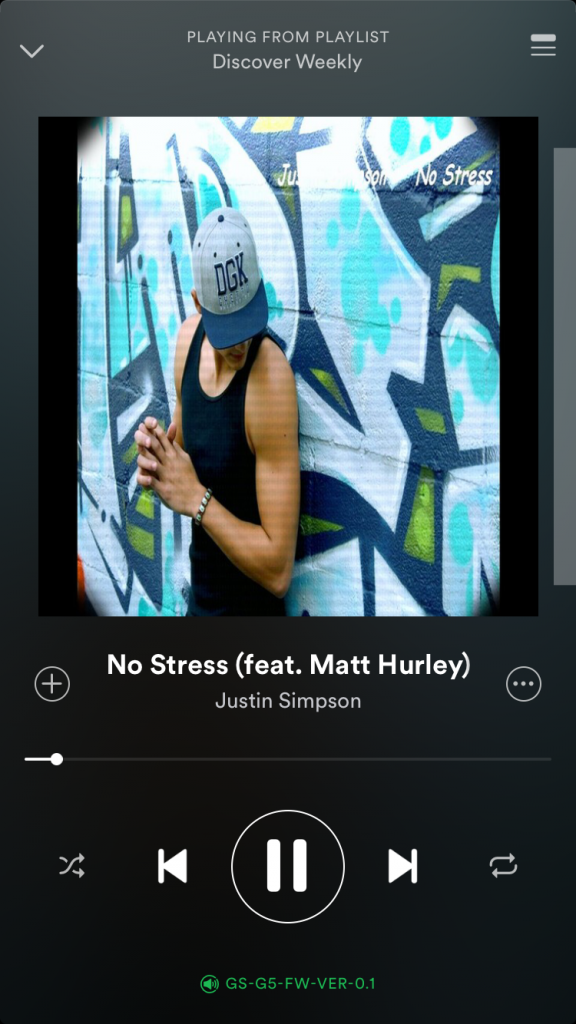 The name of the device playing the content is shown at the bottom of the screen in green and you can change to your iPhone (or any other device you have Spotify installed on within your network).
Now, get creative with your playlists and become the ultimate DJ of your own party.
Please follow and like us: