Having a favourites list on the main Kodi menu is very handy for making shortcuts to your favourite content, however, it's not easily apparent how you can remove something no longer needed. Here's how
Once you know, it's fairly simple and takes a couple of seconds to do.
Scroll so the item you want to remove is highlighted.
Next, from your remote, press the OPTION or MENU key. On the DP-MXQ and all Gostreamers it is to the left of the OK button and looks like a bed or cabinet of drawers. On the DP-MX2 dual core it's the BLUE MENU button underneath FILE. On the DP-M8N it has 3 lines on the button. And the MX3 remote has it placed next to the HOME button as 3 blue lines.
When pressed, a small menu will appear. From here, choose REMOVE. Alternatively, you can rename the shortcut or give it a thumbnail image.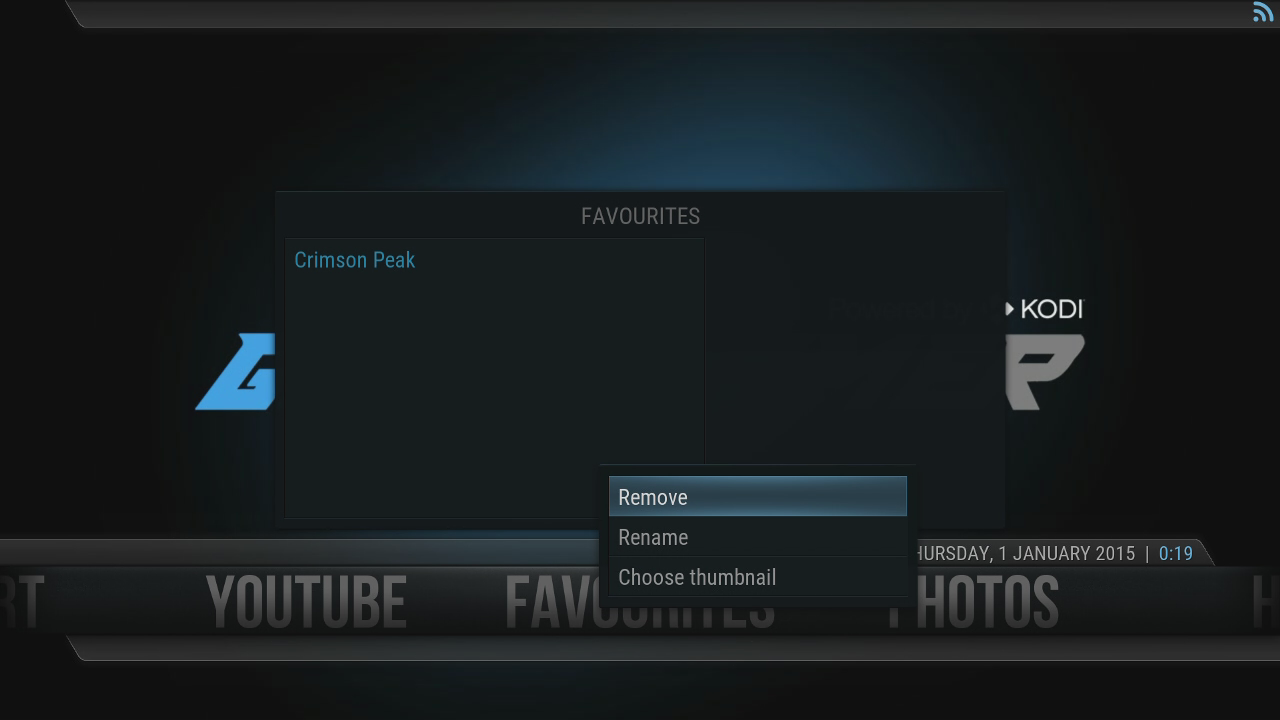 Please follow and like us: