We are pleased to announce the launch of the Kodi Jarvis 16 interface on our Android TV boxes.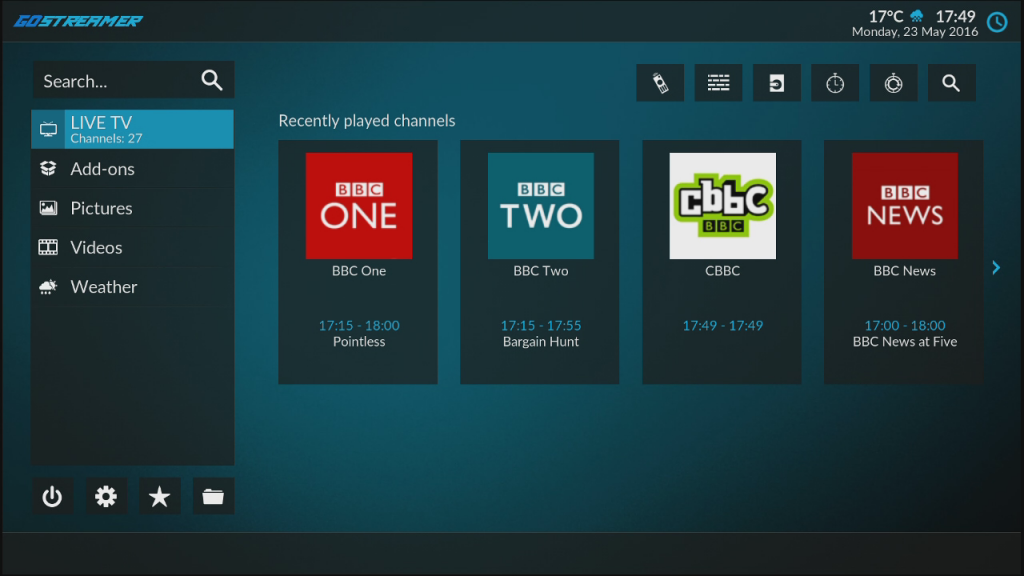 As you can see, the new Kodi interface has been completely revamped with a nice fresh menu look.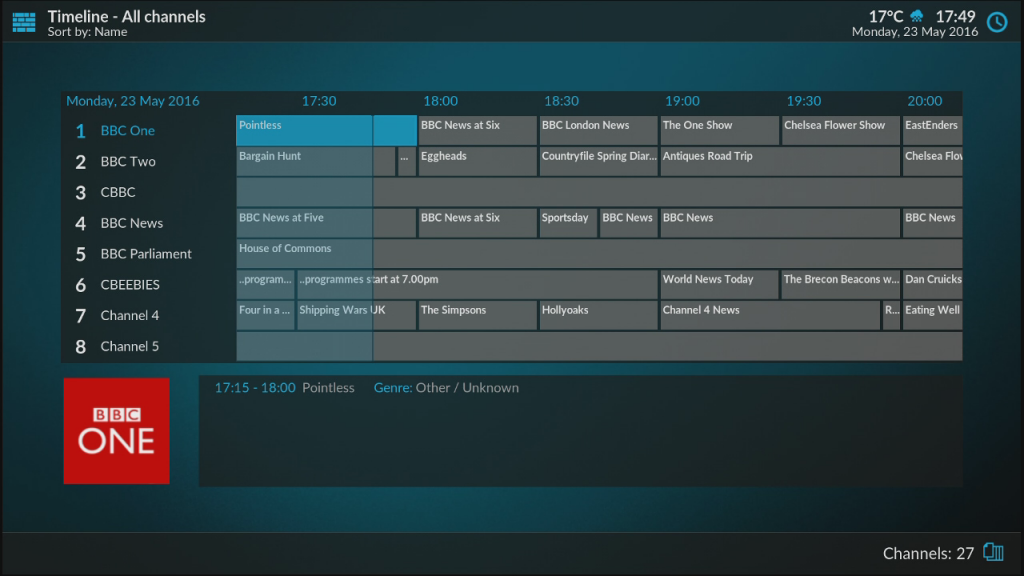 Our LIVE TV section which is basically FREEVIEW and available on all our Kodi Android streaming boxes works seamlessly with the new interface with unique icons for TV guide and recently played channels.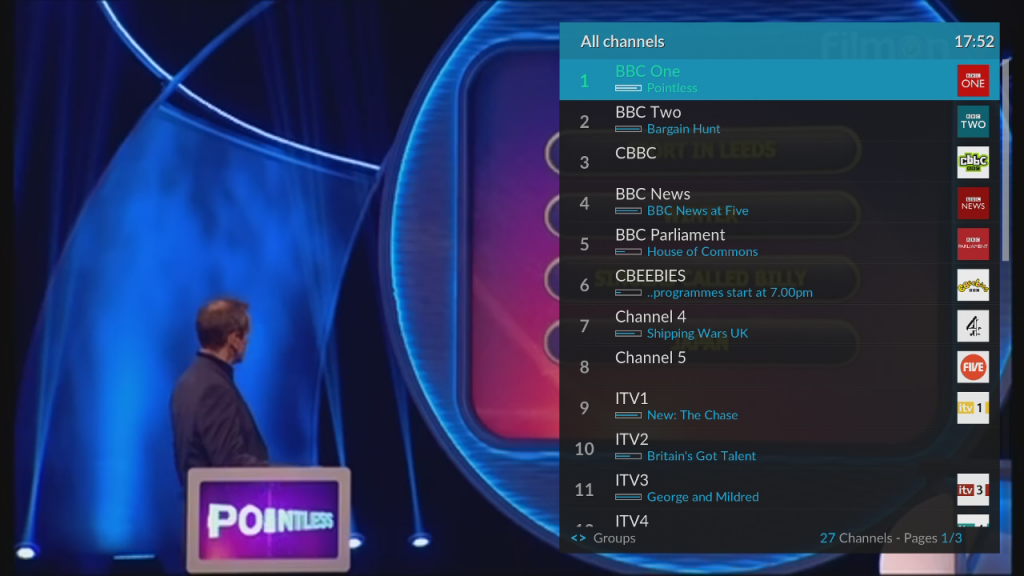 Choosing another TV channel is easy whilst still leaving the current channel playing in the background.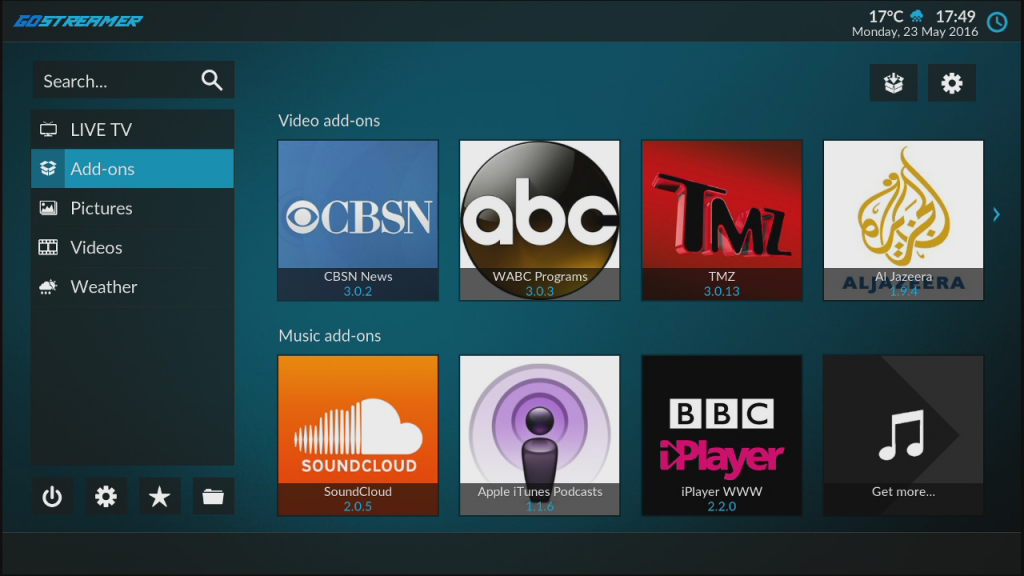 Kodi add-ons can now be accessed via one easy menu. A handful of add-ons from each Add-on section can be seen on the right, and if you actually select the Add-ons menu, it takes you into a more detailed submenu with Video Add-ons, Music Add-ons, Program add-ons etc.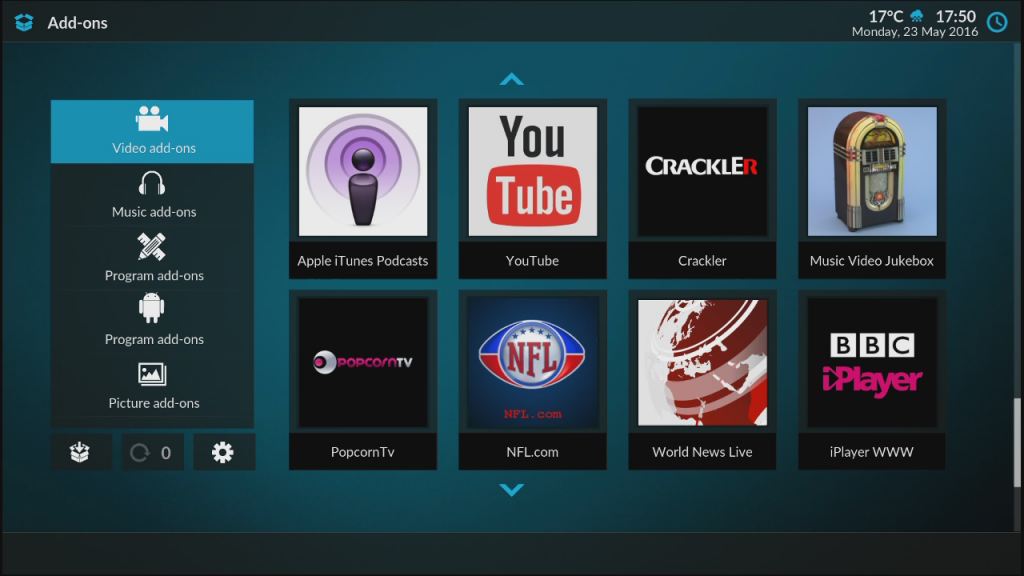 Adding a favourite on Kodi Jarvis 16 is still very easy, by pressing the 'Menu' button on your remote and it can be accessed from the main Kodi menu by pressing the 'Star' at the bottom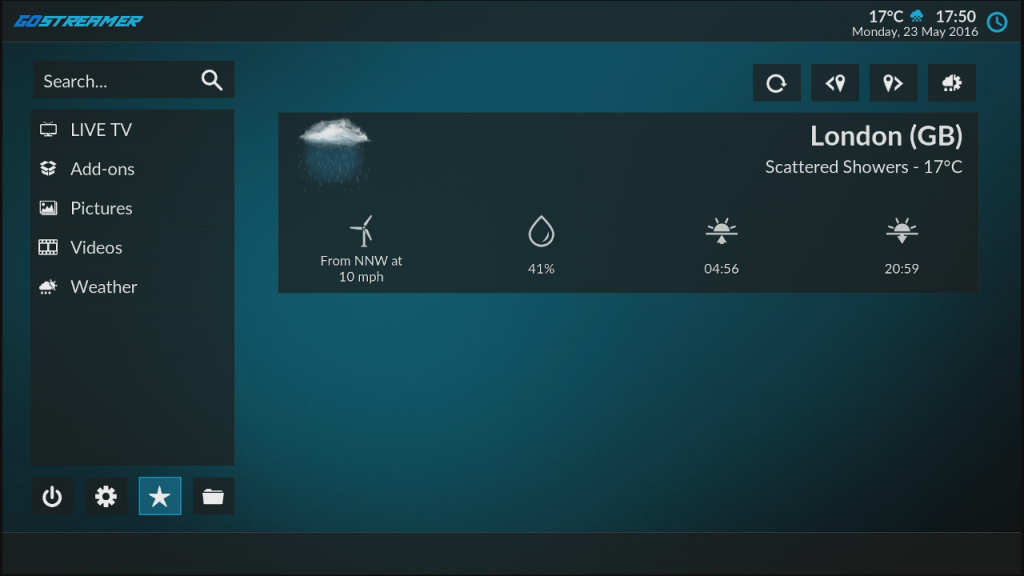 There is also a neat search function built in to the new Kodi interface which hooks in to other add-ons once they have been installed. For instance, the Youtube add-on adds it's own search function straight into the search bar from the main menu,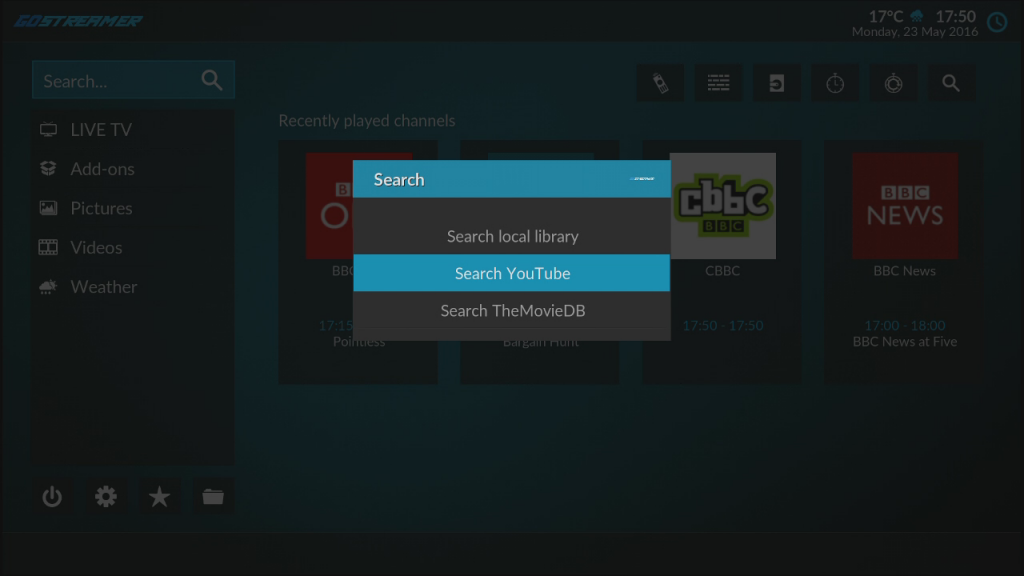 Searching Youtube is easy now on the Kodi Jarvis 16 interface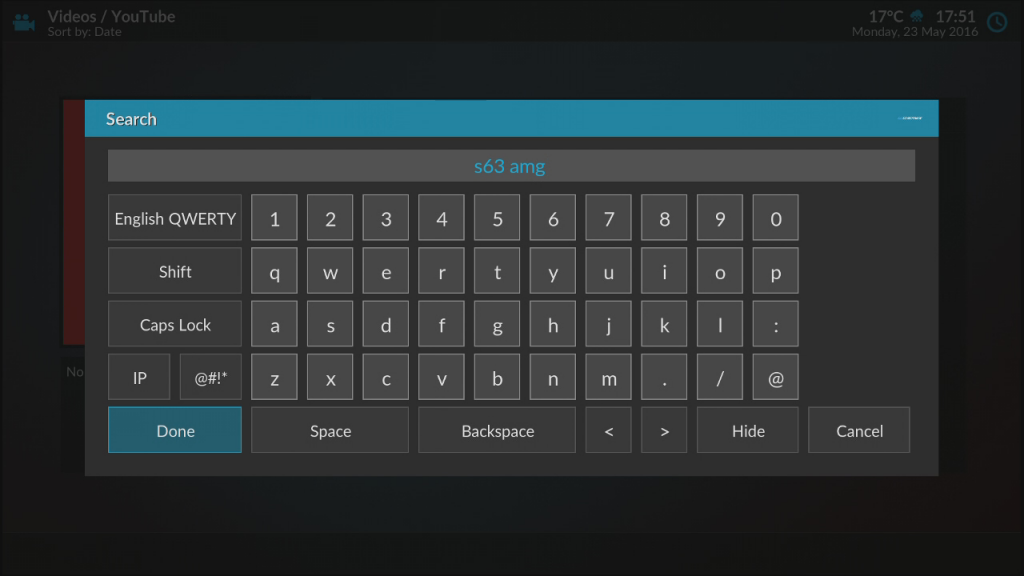 All the main functions and settings of Kodi still exist and it's still very easy to install Kodi add-ons.
This version new version of Kodi 16 is available via a firmware update on our MXQ from our firmware install page
Users of other units such as the M8N, M8S, G5, G8 or MX2 can install the standalone Kodi APK by downloading it from here. Just uninstall your current version of Kodi and installing the new one.
Please follow and like us: