Our release of Kodi 16 Jarvis this week is based on the new Kodi Estuary skin. It has a great looking layout and is very easy to configure. This is our guide to installing add-ons in Kodi Estuary skin.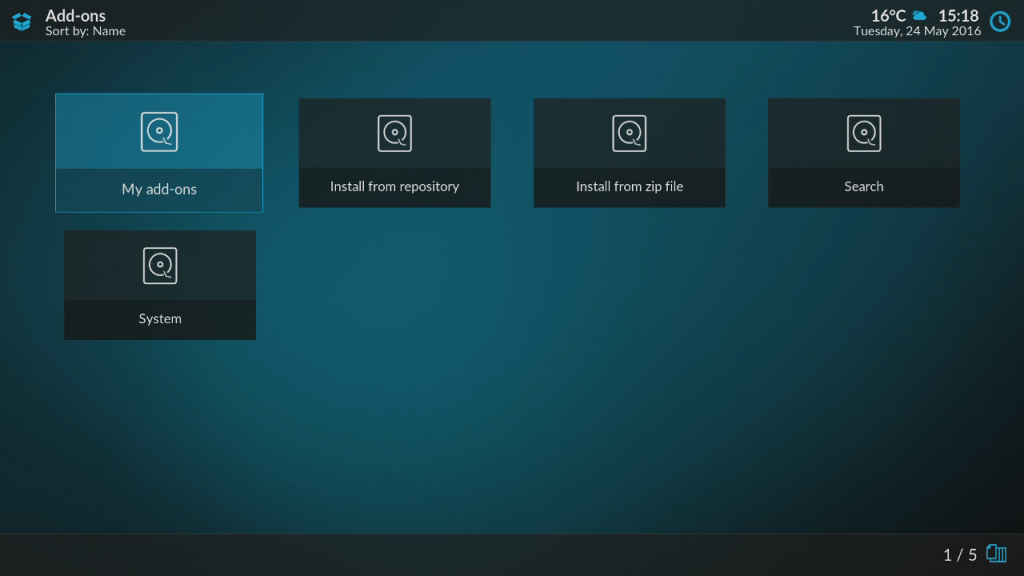 Installing add-ons on Kodi Estuary Skin
Kodi has many community developers who create add-ons. The developers store these add-ons in something called a repository. You connect to the repository (or repo for short) and then you have access to the developers add-ons. Searching Youtube or google for 'Best Kodi repos and add-ons' gives you a good idea of the types of repo's available and the 'http' addresses you need to connect to them. Once you have decided on a repo to connect to, carry out the below.
Step 1: From the main Kodi Estuary menu, scroll down and select the folder icon next to the favourites star.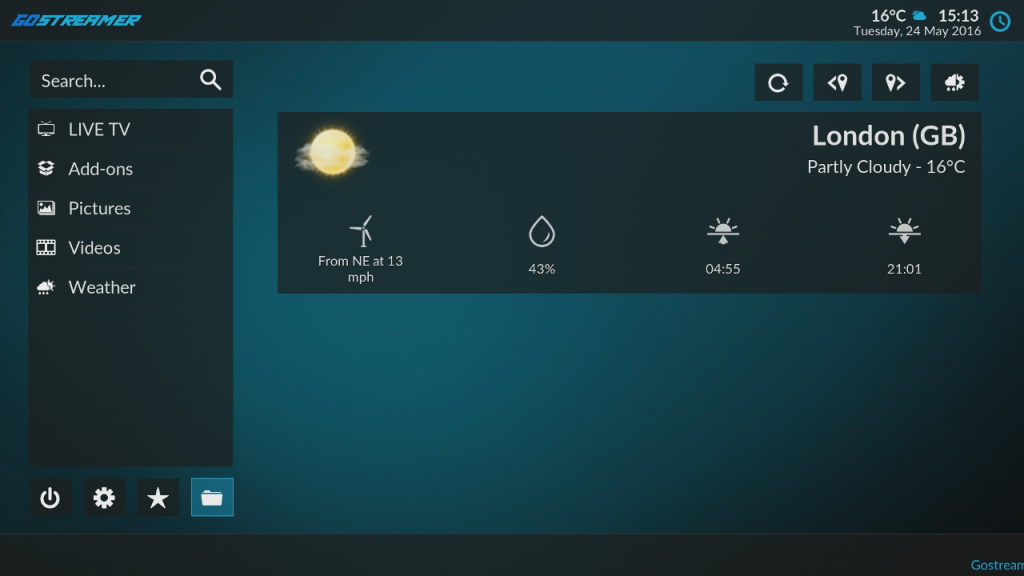 Step 2: This opens the file manager section. Select add source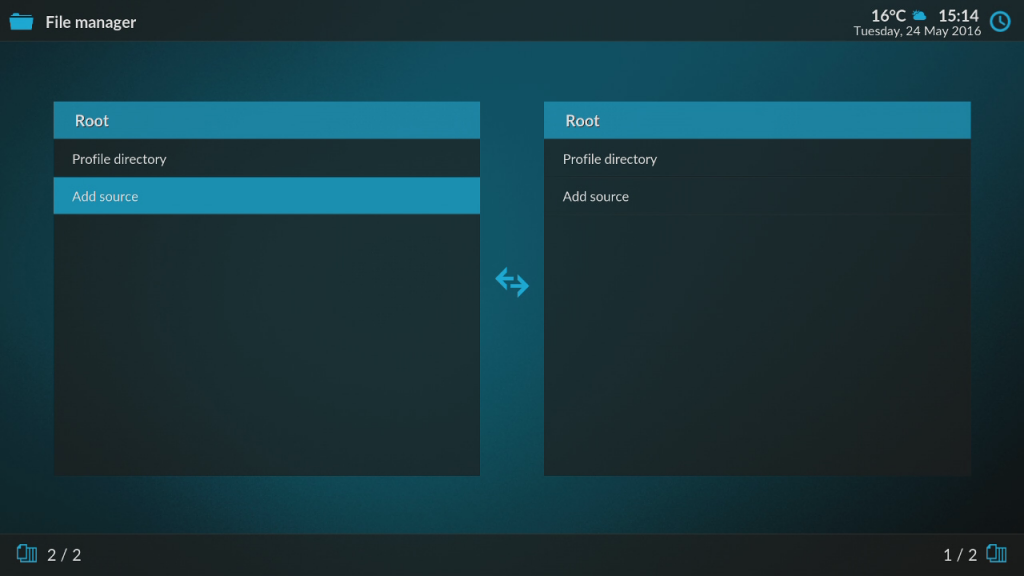 Step 3: From here click on the 'none' selection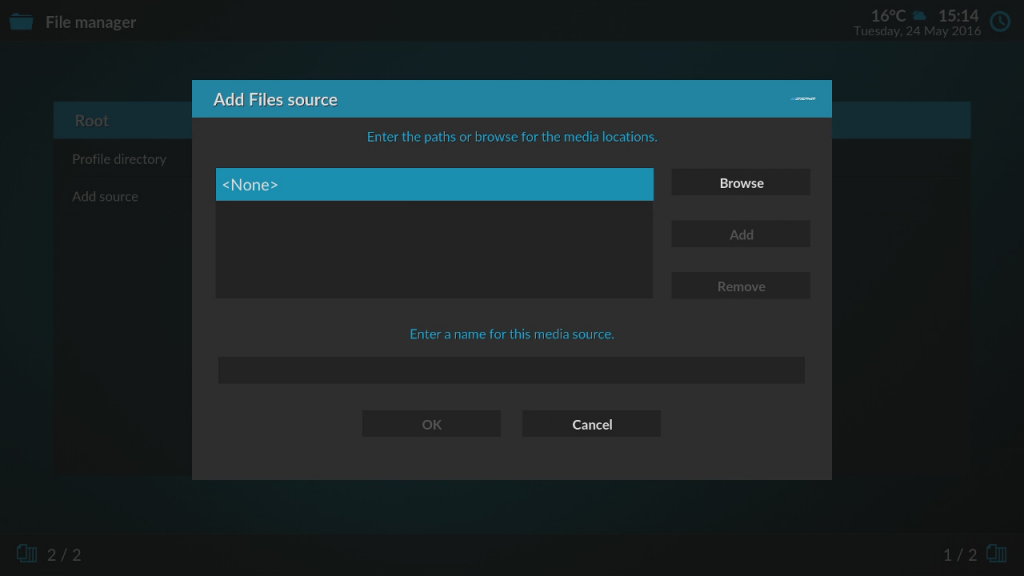 Step 4: Now enter the http: address of the source of the repository and click done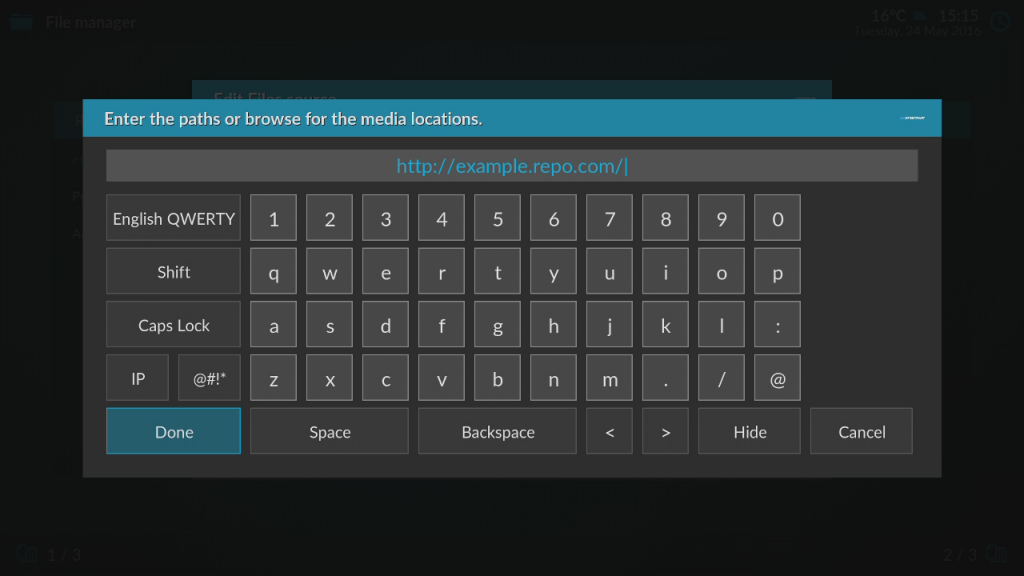 Step 5: Scroll down and select to enter a name for the repo which will appear in the list of sources when done for this tutorial I have named it example.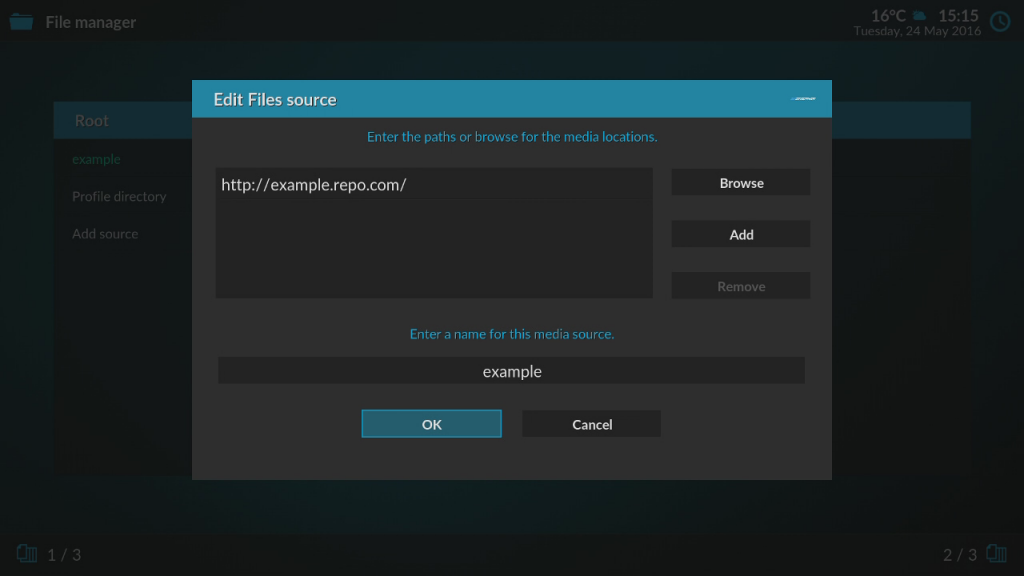 Step 6: Once you have clicked OK and have come back out to the sources list, you will see your connected repo in the list. You can edit it or remove it by pressing the menu key on your remote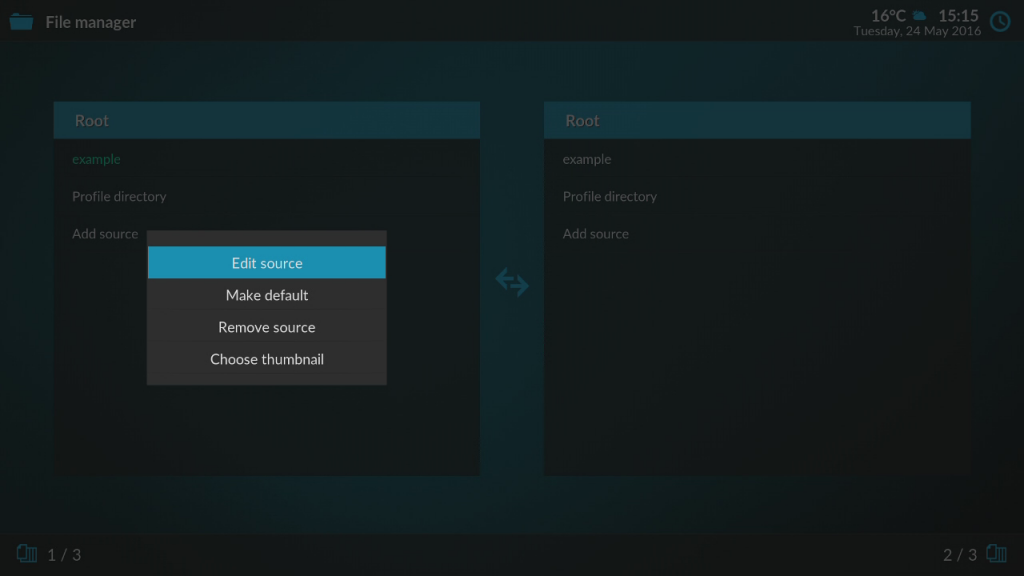 Step 7: Now exit back out to the main Kodi Estuary menu and with add-ons selected, scroll over to the icon depicting an arrow in a box and select it.
Step 8: From this window choose install from zip file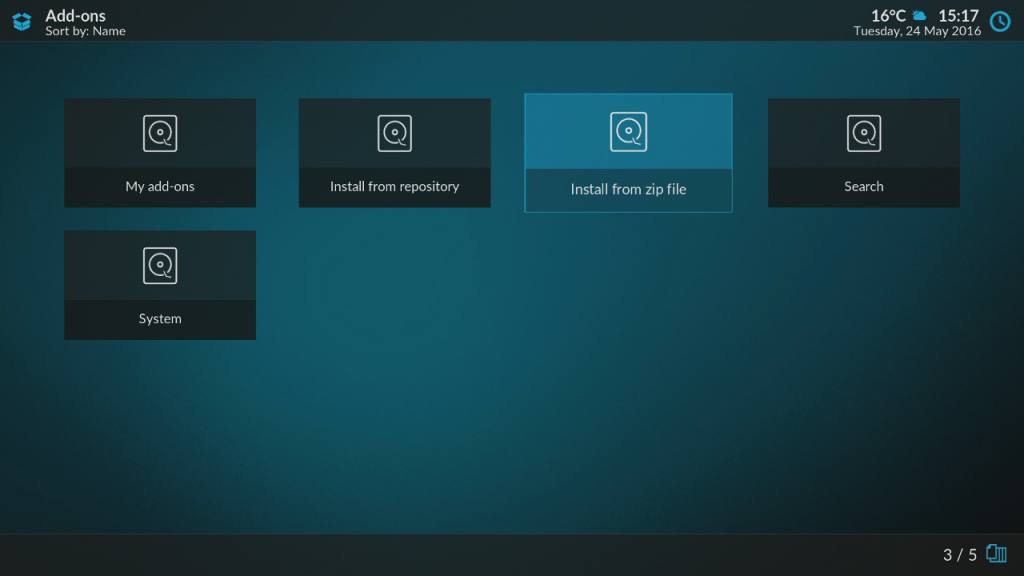 Step 9: Choose the name of your newly added repo from the list of locations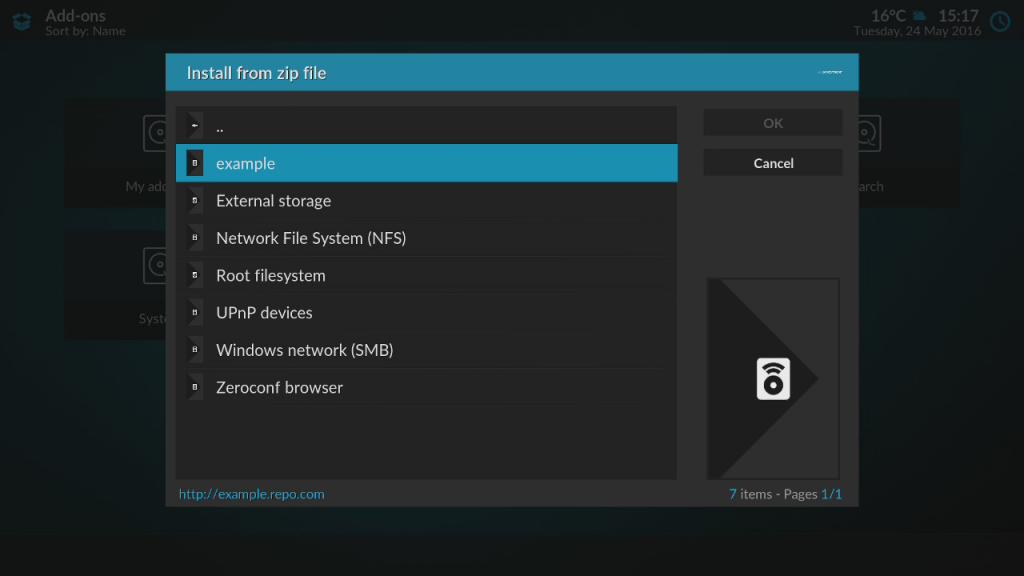 Step 10: Inside you will find the add-ons created by that particular developer, or some containers from multiple developers which have add-ons inside. Simply choose the ones you want to install and you are all done.
Please follow and like us: