Its very easy to get onto the internet with your DroidPlayer android box. Either using your wireless router or an Ethernet cable plugged into the back.
If you have'nt gone through the setup/welcome screen when you first receive your box it is very easy to get yourself onto the internet.
Follow these instructions for setting it up.
Step 1. Go into settings on the android home screen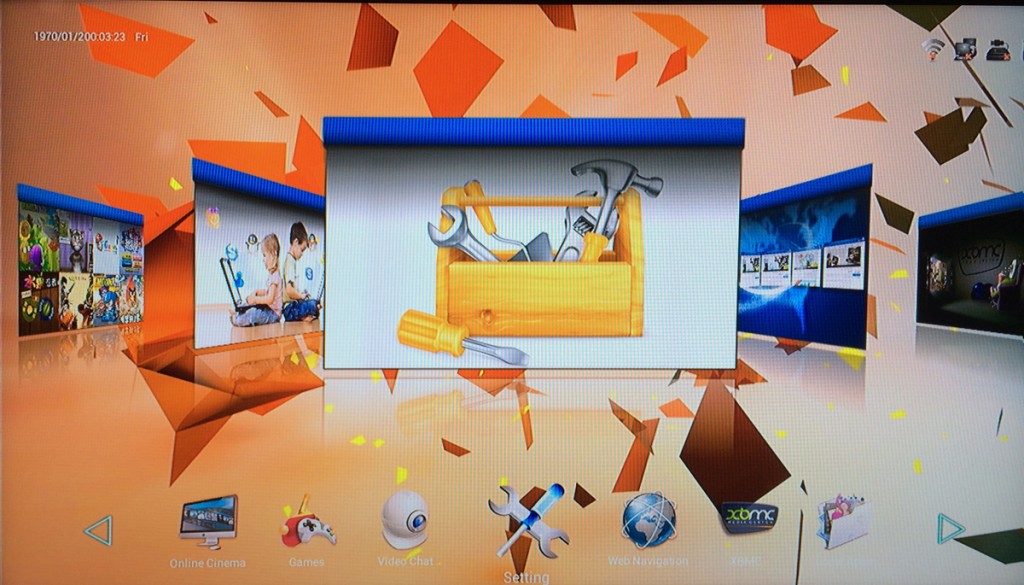 Step 2. The first option on the left is for Wi-fi. To enable wi-fi, use your mouse to move the selection to the right so that the 'On' switch at the top right is highlighted with a blue box arouns it. Then select this so the switch turns to on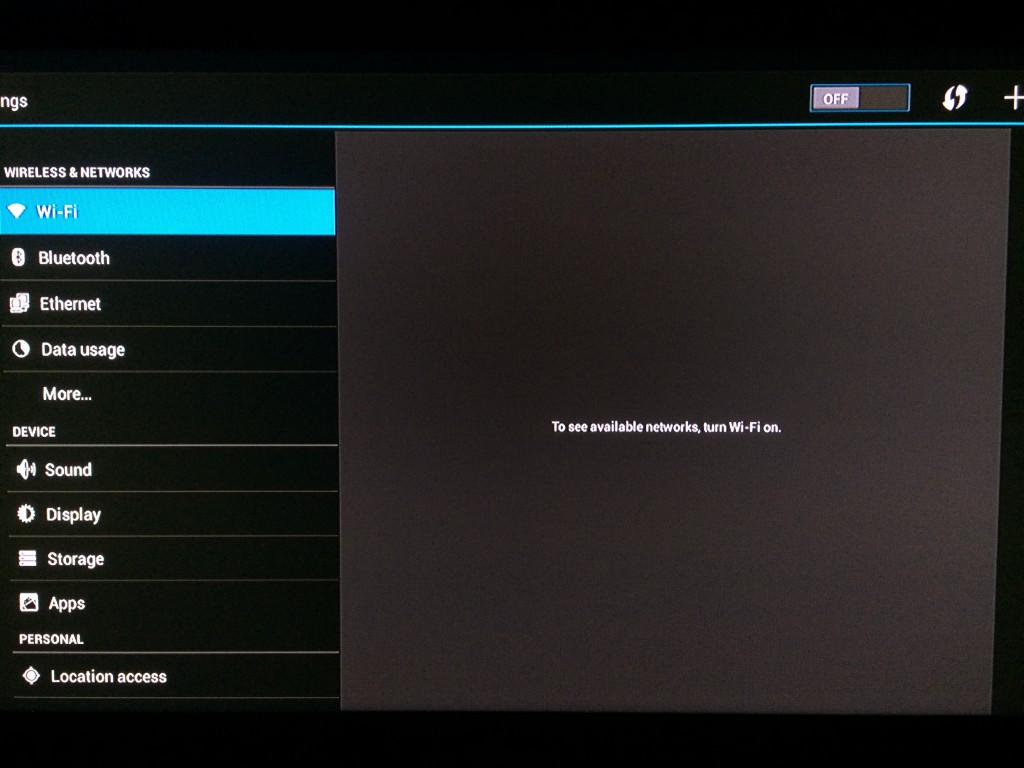 Step 3. Now the switch is showing as 'On' your Wi-fi' network should show up below in a list (together with any other wireless networks in your vicinity)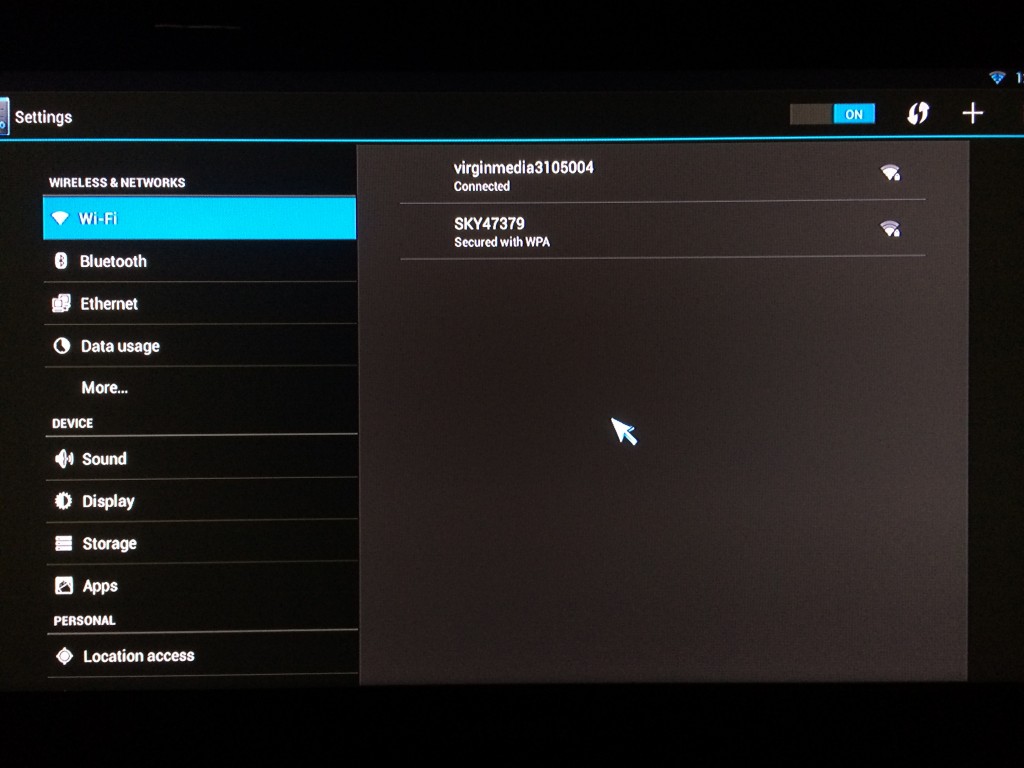 Step 4. Scroll down and highlight the network you want to join. If your wireless network is set not to broadcast its SSID or you want to manually add a wireless network skip to step 8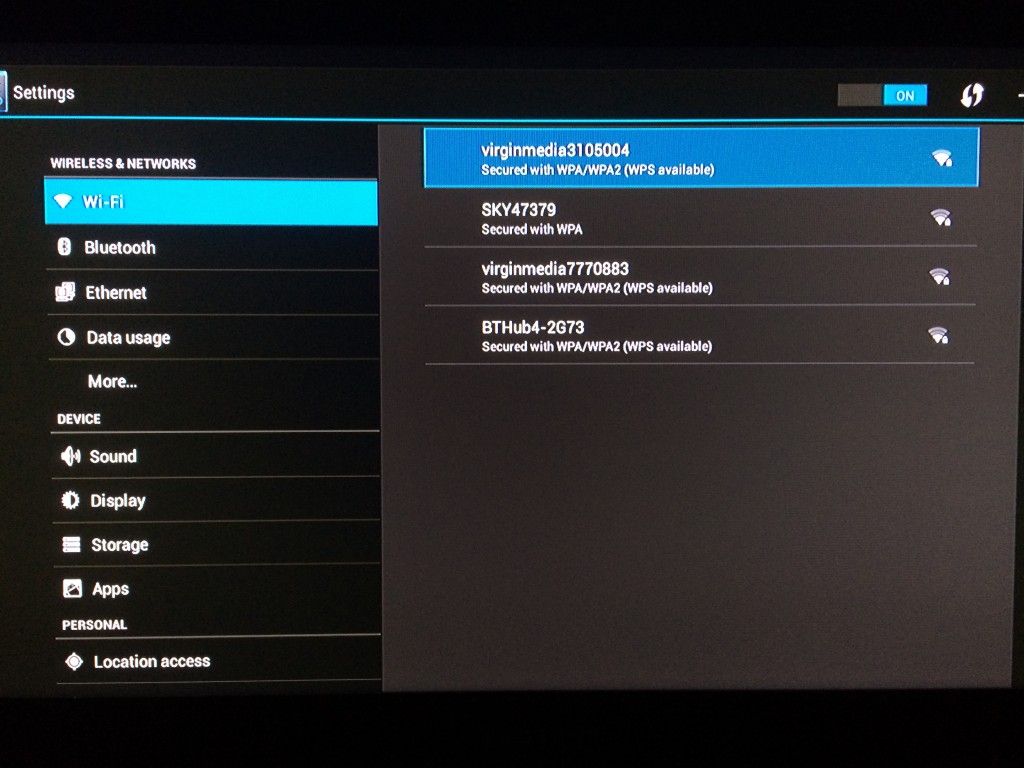 Step 5. Se;ect the highlighted network and then enter the password for the network using the onscreen keyboard. Its easier to use the mouse cursor function of your remote for this. Press the 'cursor' button on the bottom right of your remote and an arrow will appear on the screen.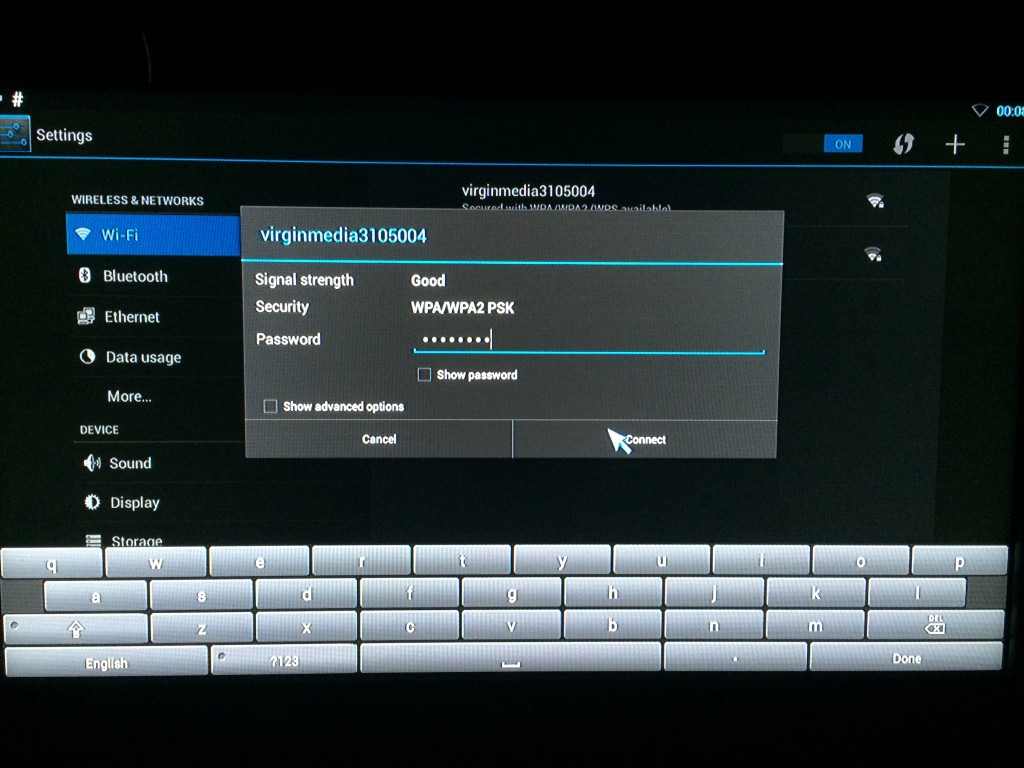 You can also choose to 'show password' if you want to check that you are entering it correctly like so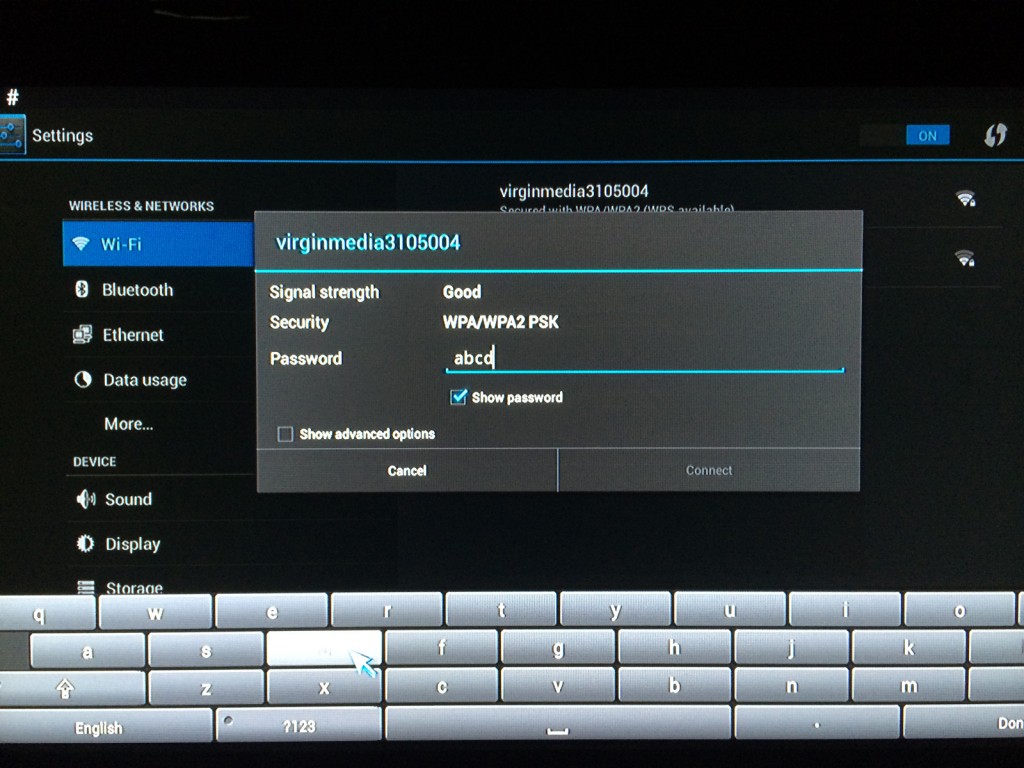 Step 6. After you have entered your Wi-fi password, click on 'connect'.
Step 7. You will now be connected to your wi-fi router. You can close settings and get online.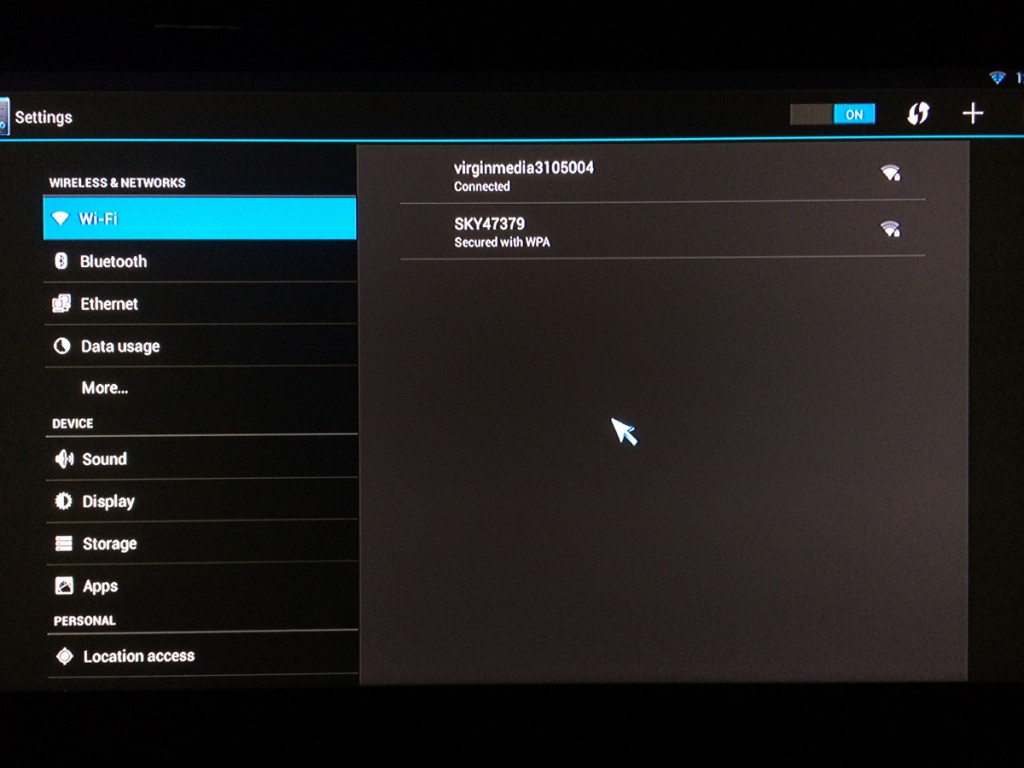 Step 8. If you hide your network SSID or want to manually add a wi-fi network, then once you have turned on Wi-FI, click on the '+' sign at the top right to add your network details manually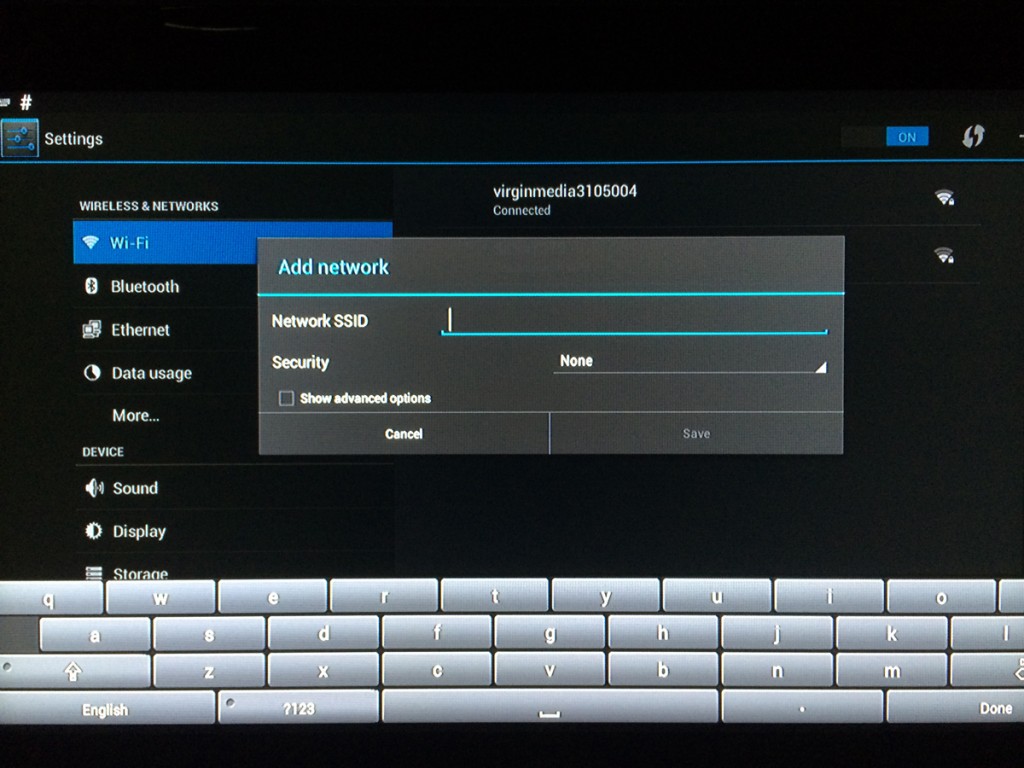 Step 9. If you want to use an Ethernet cable. Ensure that Wi-fi is turned off (see step 2 about turning wi-fi on/off) Then scroll down to Ethernet, and like step 2 for turning on Wi-fi, scroll to the on/off switch and turn it on. That its. No more settings, you should be connected to your router by cable.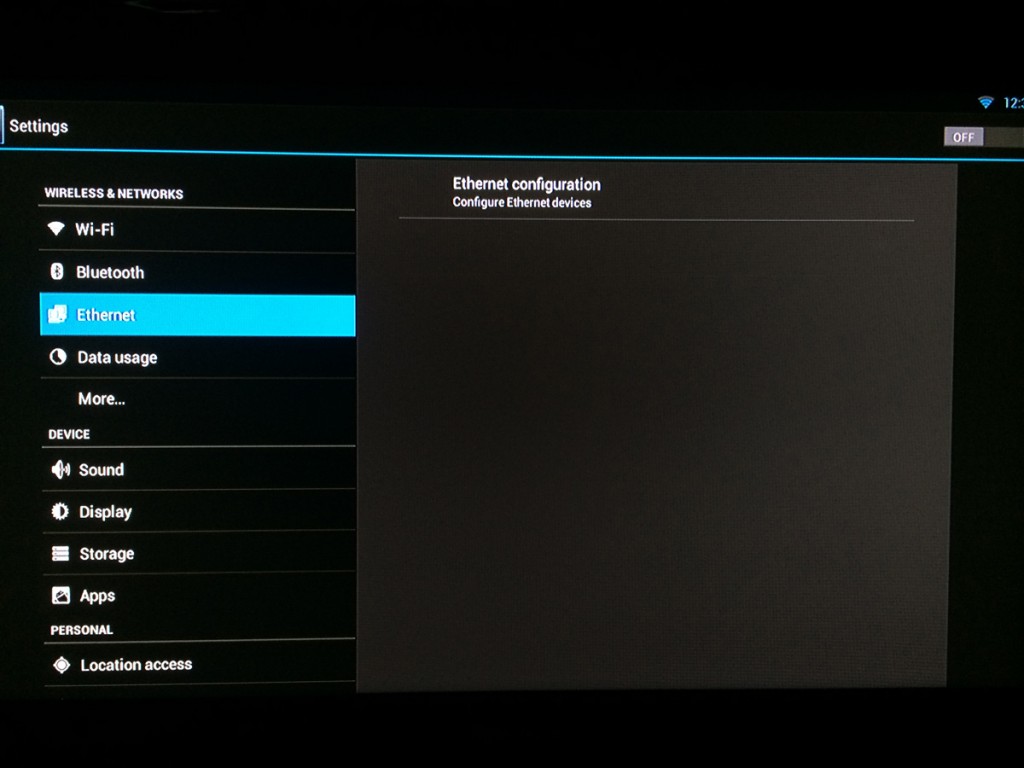 Please follow and like us: